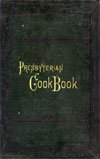 Spiced Beef
Mrs. J. A. McMahon.

For a twenty-five pound round
take one and a half ounces of pulverized saltpetre
and a handful of brown sugar;
pound and mix thoroughly;
then rub the beef well with the mixture.
Put it into a tub as near the size of the round as you can get,
and let it remain forty-eight hours,
during which time turn and rub the beef twice.
Then have prepared one and a half ounces of ground pepper;
two ounces of allspice;
one of cloves;
and three or four good handsful of fine salt;
pound and mix the spice and salt, and rub the beef with it;
turn and rub it every day for a week,
taking care to preserve the pickle.
It will be ready for use in three or four weeks.