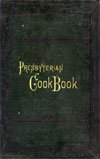 Christmas Plum Pudding
Ingredients:
1 pt bowl grated bread crumbs
1 cup suet chopped
1 do Brown sugar
1/2 do Molasses (orleans)
1/2 do Sour Milk
2 Teaspoons Soada - little salt
1/4 Tea cup brandy
1 Tea spoon each kind spices including mace - lemon extract.
4 Eggs, beat separate
1 large cup raisins
1 do do currants
1 small piece citron, cut fine

Directions:
Fruit to be dredged in flour - also add flour to make a thick batter.
Rub the crumbs of bread and suet together.
The water to be boiling when the steamer is put on and to continue
boiling for 5 hours without stopping.

Sauce for the Pudding
Butter and sugar stirred to a cream -
one teaspoonful corn starch with boiling water poured over it,
then pour over the butter & sugar, add Brandy last.